Austral Journal of Veterinary Sciences, formerly Archivos de Medicina Veterinaria, publishes original scientific contributions in english, containing the latest developments and discoveries in veterinary sciences. The journal covers topics such as animal health and production, preventive medicine, zoonosis, pharmacology and therapeutics, methods of diagnosis, and other areas related to the veterinary field. Austral Journal of Veterinary Sciences aims to divulge information about advances in veterinary medicine among universities, research centres, industries, government agencies, biologists, agronomists and veterinarians.
Vol. 50 Núm. 3 (2018)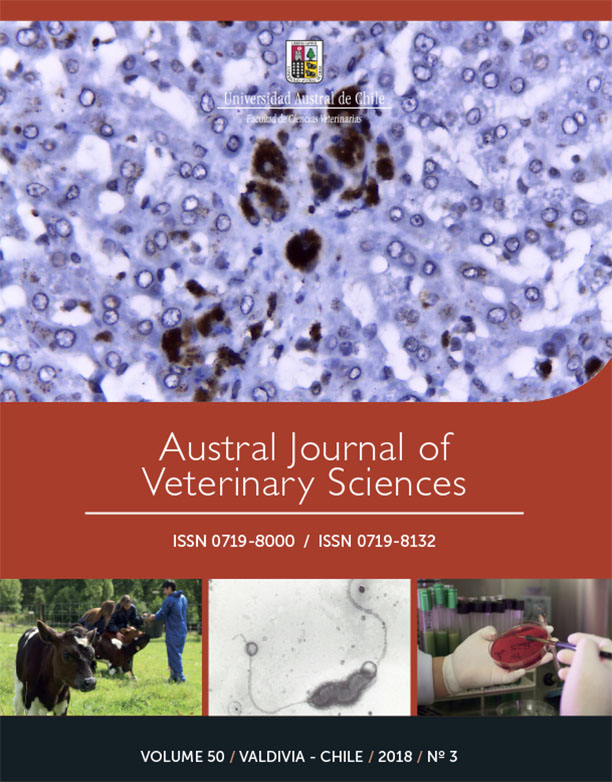 Cover image: Immunohistochemical localisation of CpHV-1, strongly immunopositive staining is located in the hepatocyte cytoplasm. Image provided by Llanos-Salinas et al.
Publicado: 2018-09-14
##journal.viewAllIssues##